Welcome Message from Mr Marimouttou Coumarassamy (Chairman, BINA)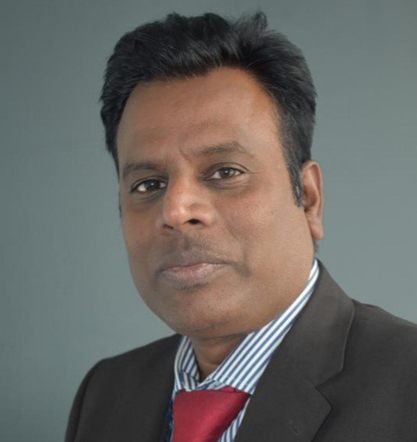 The launch of the British Indian Nurses Association (BINA) was a dream come true for nurses of Indian Origin. The idea of forming BINA dates back to 2018, when Dr Mehta discussed the idea of a nursing association. We developed a shared vision about how we, as Indian healthcare professionals, could unite and influence our health care system for the benefit of our patients and staff. During the time of COVID and BLM, I had similar conversations with some of my peers like Suresh. We had a strong conviction that we needed to provide a supportive platform for our nursing community. We have been guided by that conviction, and BINA started in August 2020 and was inaugurated in November 2020.
With the increasing dependency on international recruitment, we are expecting thousands of nurses from India. Already, we have more than 25,000 nurses (second highest non-EEA) of Indian origin in UK and most of our nurses work on the frontline. However, our representation is poor at the senior levels with only two chief nursing officers from an Indian background. Hence, the guiding purpose of BINA is to provide quality pastoral support for internationally recruited nurses and to support them further to thrive in the UK healthcare system as they make such a vital contribution.
Although we are an arm's length body of BAPIO, we are functioning with full independence with full autonomy from BAPIO. We have already established good relationships with NHS England, Health Education England, many NHS Providers and other associations and have started to influence the healthcare system for better outcomes for our nurses and our patients.
We have an enthusiastic and dedicated Executive team. Also, we have expertise from clinical, operational, managerial, academic, research, governance and other backgrounds to support our nursing community.
I am appealing to all the nurses of Indian origin in UK to join BINA and be part of our historic journey. We all need to step up, support each other and help our fellow nurses so that we can lead delivery of the highest quality of care.
I would like to thank Dr Mehta, President, BAPIO for his unwavering support. I would also like to congratulate Asha Day (Co-Chair), Suresh Packiam (General Secretary), Kala Thirunavukarasu (Joint Secretary) and all the Executive Committee members for their support and dedication to our vision.
Once again Welcome to BINA and Be the change you want to make in the UK healthcare system. Together we can make history. Let us leave a legacy for the next generation.
Thank you. God bless you.
Marimouttou Coumarassamy, MBA, MSc, RMN.,
Chairman – BINA

General Manager,
Nottinghamshire Healthcare NHS FT