Welcome Message from BAPIO President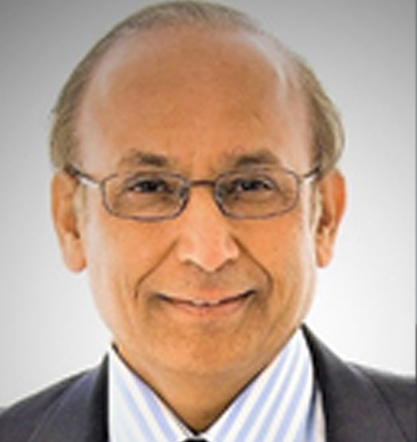 The launch of British Indian Nurses Association on Friday the 20th November was a Red Letter day, not just for the BAPIO or Indian Nurses but for the NHS as a whole. It signified a great leap forward for better quality patient care, since it will lead to better wellbeing of Indian Nurses and in turn much better application of their abilities and talent.
The NHS, since inception has relied on migrant nurses who have undoubtably contributed to the quality patient care even under most challenging conditions. Unfortunately, as many reports have revealed, the discrimination, bullying and obstacles to career progression are still impacting on their wellbeing. In spite of prime role played by nurses they remain unsung heroes of the NHS
A happy staff means better outcomes. With due respect for the mainstream originations, unfortunately there has been lack of empathy for the plight of Indian nurses. Luke worm responses and politically correct statements cannot replicate or replace the 'voice' needed to raise concerns and seek redress of their appalling conditions.
Therefore, we in BAPIO strongly felt the need to provide a valuable and effective platform for the Indian nurses, enabling them to find a right place at the top table of establishment.
BAPIO has been a vocal, proactive and influential national voluntary origination for last 24 years, promoting equality and fairness. Our aim is to promote professional excellence and leadership amongst healthcare workers and to empower them to contribute towards improving patient care. However we also have proven ability to stand up for injustice and unfair treatment.
BINA is an arm's length body of BAPIO. It means, although it is a part of BAPIO it will have full independence of working without interference while being able to use the BAPIO infrastructure and influence.
An added advantage to the NHS is that Indian nurses and doctors coming from same cultural background, working in the same trust will be able to form a social unit providing pastoral care to each other.
I congratulate BINA Chairman Mr Coumar, Hon Secretary Mr Suresh and the core team of British Indian Nurses Association for amazing progress they have made in a very short time. You have become one more important initiative of the BAPIO family and I, on behalf of my executive Committee Applaud this new Association With Best wishes
Dr Ramesh Mehta OBE
FRCPCH, FRCP, MD, DCH, FHEA
President BAPIO