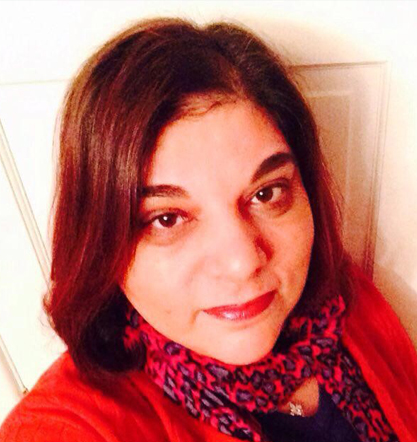 Asha Day FiHV, BSc(Hons), Dip HV, RGN, PGCert, BEM
Asha.day@leicspart.nhs |  +44 (0) 7867823359  |  @Thercal
Asha was Director of an arm's length body of the Department of Health. She is dedicated professional with over 30 years of experience in the health and social care sector having worked at the highest strategic level at the Department of Health (UK) advising Government Minsters, developing and supporting the implementation of national policy.
In 2017 Asha was awarded the prestigious title of Fellow of the Institute of Health Visiting for her contribution to Public Health (Only 100 Public Health Nurses have been given this honour across the UK)
Currently Asha is managing a team of 28 Public Health Nurses (Health Visitors, School Nurses and Community Nursery Nurses and Band 4 Health Practitioners).
She is an individual with advanced skills and understanding of the current economic and political climate, but, with the depth and breadth of vision that has enabled strategies to become operational realities.
Over the past 30 years Asha has achieved:
A proven track record of influencing and leading equality & human rights, inclusion, governance, audit and research and development agenda(s) within the NHS.
Given presentations and negotiated at regional, national and international level.
Successful service redesign & transformation through honed management and leadership skills. Service Users/Carers (Making a Real Difference); Careers Passport; Learning Disabilities; Delivering Race Equality in Mental Health.
Demonstrated true collaborative working within the NHS and across other public and 3rd sector agencies and academic institutions to have a positive impact upon service provision, access and delivery of culturally competent services for the 'whole' community and upon the workforce
The development of national policy and legislation guided implementation through organisations and performance outcomes against which these are then measured.
A high degree of political awareness/astuteness, motivation and leading change in organisations through individuals, NGOs, public and private sector organisations.
Made successful use of Organisational Development strategies and skills to influence and sustain change in NHS and Social Care organisations.
Published in international peer reviewed journals
Success in securing £1.6 million for qualitative nursing research funding (Non NHS Funding stream)
Asha has also worked successfully with the National Institute for Health and Care Excellence (NICE) (Clinical Guidance 192) providing national guidance and advice to improve health and social care and NICE Quality Standards (NICE QS 115)
Asha is currently working with a variety of National Bodies on the Perinatal & Infant Mental Health and the Equality, Diversity & Inclusion agendas including the Maternal Metal Health Alliance, 1001 Critical Days, Health Education England and Nursing & Midwifery Council.
Asha is currently Vice Chair of the Community Practitioners & Health Visitors Association.
Asha is also a member of the Professional Advisory Committee for the CPHVA Development Awards
Asha has been commissioned and published a professional paper on the Impact of COVID on the BAME workforce Community Practitioner November 2020.