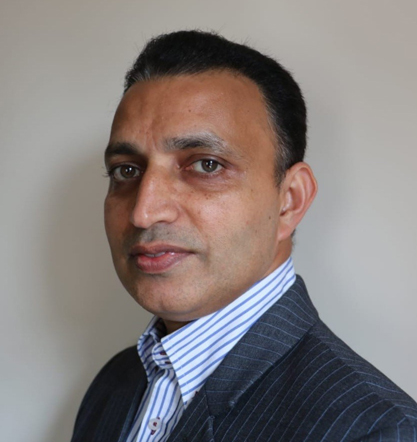 Simon Jacob
Ward Manager
BINA-Joint Treasurer
Simon was drawn to nursing because of his strong desire to care, serve and the help others. He completed adult nursing from India in the year of 2000 and migrated to the UK in 2003. He worked in Respiratory ward, Medical HDU and General Intensive care in University Hospitals Southampton. He was nominated for Hospital Hero award in 2009 for his charity work in the hospital.
To gain exposure to other NHS organisation and career progression, he moved to Winchester hospital as a band 6 in the Intensive care Unit. From there progressed his career to band 7 in Basingstoke Hospital Intensive care Unit. In 2016 he moved back to University Hospitals Southampton as a ward manager in the Respiratory High Dependency Unit. Completed inclusive culture training and an advocate for inclusivity and diversity. He is a certified coach and offers coaching sessions through the South East Leadership academy. He is well known in the workplace for his approachable and ready to help attitude, works closely with BAME One voice network, provides mentoring and interview skills training.
Simon is also an active member in one of the well-known charity in the UK and holding the Treasurer post for the last three years. Despite his fear for heights, he is done Tandem sky diving and participated in 3 peak challenges to support 200 nursing students in India. His long term vision is to help more nursing students through charities so that each patient can receive the care they needed.