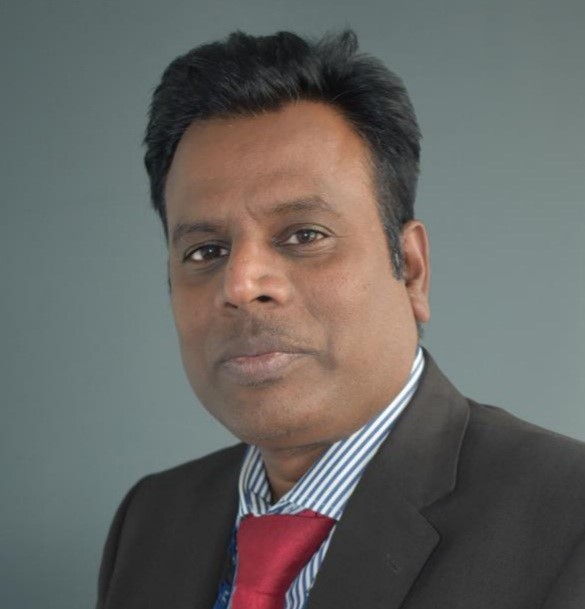 Marimouttou Coumarassamy (Coumar) is a nurse by background. His experience of caring for his father exposed him to hospital settings and influenced his career choice and a pathway for helping people. After completing nurse training in Pondicherry (India), Coumar worked in acute, mental health and community settings across both public and private sectors for eight years. Later he migrated to the UK for better career prospects and quality of life. After successfully completing the adaptation course in Birmingham & Solihull Mental Health Foundation Trust, Coumar joined the forensic directorate and worked in various roles from staff nurse to ward manager.
In 2013, Coumar seconded to Trust Lead role for Listening into Action Programme, in which he worked closely with the Trust Board and reported directly to the Chief Executive. During this period, Coumar influenced the key leaders and the frontline staff to maximise staff engagement and empowerment. Subsequently, Birmingham & Solihull Mental Health Trust chosen as one of the top 20 mental health trusts for staff engagement (HSJ, 2014).
Coumar continued his professional development with Masters in Forensic Mental Health Care and MBA in Health Executive. Later, Coumar joined South Staffordshire & Shropshire FT to manage the inpatient mental health service where he led key transformational changes leading to better patient care. Later moved to Greater Manchester Mental Health FT to manage Low Secure and Child & Adolescent Mental Health Services. In his current role as General Manager, Coumar is successfully leading various service improvements in areas like service user involvement, reducing restrictive practices and equality, diversity & inclusion. Besides his carer experience, Coumar uses his lived experience as BAME in the system for the betterment of service users and staff from BAME backgrounds.