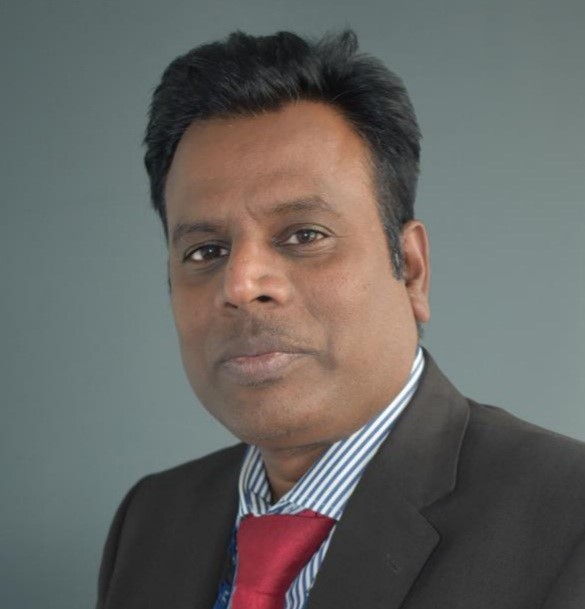 Mr. Coumarassamy Marimouttou
MBA, MSc (Forensic MH), RMN,
Deputy Chief Operating Officer (BSMHFT),
Founder & Chairman (BINA)
Marimouttou Coumarassamy (Coumar) is a nurse from India, currently working as an Associate Director of Operations in Birmingham & Solihull Mental Health NHS FT. He is the Founder & Chairman of British Indian Nurses Association (BINA). Coumar has diverse experience of working across various mental health specialties. He has a proven track record of transforming work cultures that embody value-based quality care delivery. Such work has been highly recognised by Royal College of Psychiatrists Quality Network and Care Quality Commission. Furthermore, Coumar has experience of successfully leading and delivering trust wide organisational change and transformational programmes.
Coumar completed his nurse training in Pondicherry, India (1994) and migrated to UK (2003). He continued his professional development with MSc in Forensic Mental Health Care (University of Birmingham) and MBA in Health Executive (Keele University). He has also completed Ready Now Programme and Nye Bevan Executive Leadership Programme in NHS Leadership Academy.
Due to his lived experience of being a BAME in the system, Coumar always had a special interest in addressing the equity and diversity issues in the UK healthcare system. This motivation has guided him to establish trusting relationships with the leaders of British Association of Physicians of Indian Origin (2017) which helped him to form BINA. Also, Coumar had a vision to unite nursing and medical professionals of Indian origin to positively influence the UK healthcare system for the betterment of our patients and staff. During the time of COVID-19 pandemic (Aug' 2020), with the support of BAPIO and Suresh Packiam (co-founder) & other like-minded nurse leaders, Coumar founded BINA as an arm's length body of BAPIO which was launched by Ruth May, Chief Nursing Officer, England . Coumar has undertaken research and presented research papers at national and international conferences. He is also the recipient of 'Best Nurse' award (Lions Club of Pondicherry, 1999) and Nurse of the Year award (BAPIO, UK-2021).